We're dedicated to promoting good chi* through conscious living and maintenance of a genuine life.
*Chi (chee) is the vital life force — an energy that flows through the body. Chi is present in everyone and everything in different amounts and strengths.
Our Chi F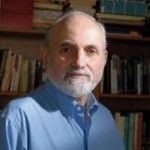 or Yourself guest, creativity coach Eric Maisel, has worked with MacArthur fellows, best-selling authors, and Academy Award winners; teenagers who are just starting out; unrecognized painters, writers, and musicians who bring love and commitment to each new project, despite their lack of marketplace success; and creators in every conceivable set of circumstances. Throughout his career, Maisel has written more than 40 books on a far reaching range of topics that empower and educate artists and creative types. In Making Your Creative Mark:Nine Keys to Achieving Your Artistic Goals, he distills his knowledge and practical wisdom into nine keys- such as Passion, Confidence, Empathy, Stress, and Relationship- that show creators how to unlock their challenges and implement real and effective solutions.
Visit Eric Maisel's

website
To watch Chi For Yourself on "Chee-vee" click on this badge:

  or
Listen on BlogTalkRadio by clicking on this BTR banner:


Now on chiforyourself.com:

In GenuLines this week- Upcoming episodes of Chi For Yourself.






My Favorite Green Smoothie Recipe

This recipe was created by my friend and I, as we searched for a way start each day with some of the best known foods for maintaining great health. Continue reading..
and more 'food for thought':
Natural Food: Nutrition the Way Your Body Wants It
Ready for a Shocker?
Much of what we eat today is falling way short of what our body considers to be "good nutrition".
Sure, the marketing label says the food product has all the popular vitamins, minerals and other trendy nutrients at levels that seem impressive on the surface. But our body isn't fooled. Our body in its incredible and complex design knows exactly what it requires.
Were you aware for example, that one human cell has over 200 factories performing functions so complex, 50 of the world's Top CEO's would struggle to manage them even for one day? Then consider that our body has over 60 trillion cells and it becomes quite clear there's a huge amount taking place within our body, much of which we are unaware of, as we go about our daily lives.
This leaves us with a problem, as modern foods are lacking in two main areas:
1. Nutritional Content: It turns out that nutritional value of most of the food on our supermarket shelves is dropping in quality each year. A study by the American College of Nutrition found that in order to get the same vitamin A that our Grandparents received from eating two peaches, you would have to eat 50 peaches today.[1]
In 1995, the USDA recommended 5-7 helpings of fruits and vegetables to reach our daily requirements, now its 7-13 servings.
The reason for this decline in nutritional value includes a combination of factors such as topsoil nutrient depletion, pollution, green harvesting and negative genetically modified spin-offs.
2. Natural Content: The second issue with most food and supplements available today relates to the way the body digests and processes food.
Our body was designed to digest food from nature, not from artificial substances. The problem is that most foods on our supermarket shelves do not contain natural ingredients from real food; rather they contain artificial imitations of real food ingredients. Our body knows the difference.
Likewise, artificial or synthetic supplements predominantly are made from rocks, coal tar and petroleum, ingredients our body was never designed to ingest and digest.
As a result, most of what's in your typical multivitamin passes through the body unutilized. What's worse is that these synthetic nutrients put a toxic strain on our liver and kidneys. A Harvard study of over 22,000 Physicians reported no benefit to synthetic vitamins while other studies report toxicity and serious side effects [2].
These conditions combine to create food that is lacking in what our bodies need to sustain a strong immune system and active healthy lifestyle.
So our food is dropping in quality, what's the big deal?
Our body is a vehicle which requires fuel (food) to run. When the quality of the fuel(food) is less than optimal, the body functions in a less than optimal way (depleted immune system function, depleted hormonal (endocrine) system, low energy levels and irregular waste elimination system.
It's not surprising then that people are getting progressively less healthy each year:
Growing Health Decline
1959 – 2012 Diabetes cases have increased by 700%.
1941 – 2012 Cancer cases have increased by 31%.
2000 – 2012 Autism cases have increased by 65%.
Source: National Centre for Health Statistics
What's more, the rate of heart disease is even increasing in kids![3]
Is There Any Good News?
Thankfully, yes. The human body in its incredible design is pre-programmed for wellness. Our genetic code has the instructions for optimal health, provided we input the right fuel (food and water).
In an ideal world, what is required for optimal health?
- Clean Air
- Low Stress
- Clean Water
- Sufficient Rest
- Exercise
- Proper Nutrition
We can't always control our environment, but we can ensure we have everything we need to be healthy and well-equipped for that environment.
In terms of nutrition, options include growing our own food, buying organic food from local markets or supplementing our existing diets with organic supplements made from real food which has the nutritional content we require to bolster our immune system in order to live a healthy active lifestyle.
References:
[1] Donald R. Davis, PhD, FACN, Melvin D. Epp, PhD and Hugh D. Riordan, MD. (2004); Changes in USDA Food Composition Data for 43 Garden Crops, 1950 to 1999. Journal of the American College of Nutrition Vol. 23, No. 6, 669-682
[2] Dr. Paul Yannick (2006);The truth about whole food versus synthetic USP vitamins and minerals, Harvard University.
[3] TulsaWorld (2012). Article: "Poor Diet, Lack of Exercise, Hurt Teens" URL: www.tulsaworld.com/article.aspx/Poor_diet_lack_of_exercise_hurt_teens_heart_health/20120113_17_a13_cutlin261702
Christopher Drummond is a freelance writer at Real Wellness.net and lives in Cape Town, South Africa. Helping people find ways to be naturally healthy and enjoy a better quality of life is his passion. For leading organic products, tips and guides to improve your health and quality of life, visit: http://www.real-wellness.net.
Article Source: http://EzineArticles.com/?expert=Christopher_A_Drummond

While you're cleaning out your thoughts and your closets this spring don't forget to clean out your "temple" with an Ayurvedic Cleanse. Here are some ideas from

bodihmed.com.

.

Six Essential Elements of an Ayurvedic Cleanse
---
Do you ever feel like you're walking and thinking in a mud bog?  Can you relate to feeling sluggish or stagnant, less vibrant than you know you can be?  Maybe you suffer from extra weight or allergies? All of these are symptoms of your system being clogged. Before doing my first Ayurvedic detox, my "normal" was congested, lazy, and bloated.  But after the cleanse, I experienced such a heightened level of mental clarity and physical vitality that I've made it something I do several times each year.  It's actually pretty easy, and totally worth it, to take 8 days of your life and do everything in a different, clean way.
The Root Cause of Disease
According to Ayurveda, the root cause of all disease is the accumulation of toxins produced by improper digestion.  The traditional method for removing deep-seated toxins is a seasonal cleanse called panchakarma.  Nowadays you can go to Ayurvedic spas and clinics worldwide and spend significant time and money receiving this 2500-year-old detox treatment.  You also can adapt these ancient principles and receive huge benefits by doing a home version on your own schedule. Components of an Ayurvedic Cleanse
 Panchakarma means "five actions" and refers to the five detoxification procedures mentioned in the ancient Ayurvedic text, the Charak Samhita.  A home cleanse incorporates the preparatory methods of oleation and sweating.  It also includes the cleansing techniques of nasal oil, purgative herbs, and medicated enemas.  The purification is followed by a traditional rejuvenation herbal formula.
Imagine trying to dye a dirty, old white t-shirt.  Unless you wash it first, there's no way it can take the dye.  The space between the weave is too full of dirt.  It's the same with trying to improve your health.  Unless you clean out the internal system first with a comprehensive detox, you can't absorb or integrate revitalizing and strengthening medicines.
Now that you know why you should do a detox, here's what to do.
Internal oleation consists of drinking ghee on the first mornings of your cleanse.  Ghee provides the lubrication necessary to bring toxins from the deep tissues to the digestive tract, from which they will be eliminated using purgative herbs.  At first this might sound kindof strange, but in fact it is only through ingesting oil that fat-soluble toxins can be removed from the muscle and fat tissues in which they are stored.
Daily administration of herbal nasal oil lubricates the sinus cavities, balances incoming energy, clears the mind, and relieves stress in the head and neck. I've seen people with seasonal allergies totally relieve their sinus congestion through daily use of Ayurvedic nasal oil
External oleation is performed using warm sesame oil and massaging it onto the entire body before bathing.  This self-massage calms the nervous system, increases circulation, and encourages the release of internal toxins.  And it feels great!
Purgation therapy is accomplished by taking the Ayurvedic herbal formula, triphala.  Triphala is a mild but effective laxative that has the unique ability to scrape old toxins and undigested material from the small crevices within the large intestine.  Triphala has been used for millenia in Inida as a daily colon cleanser and rejuvenator.

Medicated enemas using dashamula are a crucial part at the end of a home cleanse to flush all the toxins that have now been brought in to it from the peripheral tissues.  This is another element that sounds strange to some Westerners until they realize how easy and important it is to do it.  Colonics are actually more popular in alternative medicine, but Ayurveda teaches that colonics can often dry out the large intestine, whereas enemas with herbs and sesame oil really revitalize the colon.  With the proper instructions, you will find this to be one of your favorite parts of the cleanse.
After a cleanse it is important to rejuvenate.  Rasayanas are herbal formulas used to build a new, strong foundation from which to move forward.  The most common rejuvenative product is Chyavanprash herbal jam.  Containing over 15 tonifying herbs, Chyavanprash is a tasty way to build immunity, respiratory function, metabolism, and energy.
You Don't Have To Starve
During most detoxes, people can feel hungry or deprived.  With an Ayurvedic cleanse, you enjoy as much as you want of the traditional cleansing dish called kitchari.  Kitchari is a wholesome meal of basmati rice and split yellow mung beans cooked well together with digestive spices and ghee.  It is easily digested and allows your digestive fire focus on burning off old toxins instead of on new food coming in.
This type of Ayurvedic Cleanse is safe and effective for all constitutional types, but is not recommended during pregnancy, menstruation, or in certain medical conditions. It's best to consult your practitioner ( or email me if you don't have one!) before doing any type of detox.
Tags: