To everyone in the CHI FOR YOURSELF community…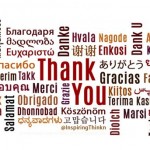 Chi (pronounced "chee") is defined as the circulating life energy that in Secular Mediation: 32 Practices for Cultivating Inner Peace, Compassion, and Joy. philosophy is thought to be inherent in all things,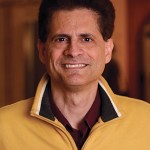 Rick Heller is John's guest on this CHI FOR YOURSELF. Rick leads meditations at the Humanist Community at Harvard. In this interview he tells us that meditation is actually an age-old secular practice with numerous scientifically verified physical and psychological benefits- a meditation you can be comfortable with even if you have no religious leanings. Rick Heller is the author of Secular Meditation: 32 Practices for Cultivating Inner Peace, Compassion, and Joy. 
Hear the interview by clicking on this player..
Visit Rick Heller's website..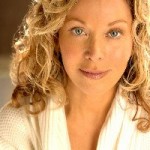 Our guest on this show is an internationally renowned thought leader and visionary author who has shared the stage with Gregg Braden, Panache Desai, and Dr. Eric Pearl. Marlise Karlin has been interviewed on NBC and Fox News about her pioneering mind-body research. The emotional and physical trauma of her past, and the illnesses it caused, ignited her search to discover new solutions. Converging 25 years of study in Eastern holistic traditions and modern science, including Epigenetics and Neuroplasticity, Marlise developed The Simplicity of Stillness®, SOS Method.
Over a decade of case studies shaped the uniquely different Meditation Technology, which has evidenced highly effective benefits for people on 6 continents. Marlise Karlin is the author of The Simplicity of Stillness Method: 3 Steps to Rewire Your Brain and Access Your Highest Potential.
Visit Marlis Karlin's websites at theSOSmethod.com and SOSmethod.org


On this episode of CHI FOR YOURSELF we learn about a self-help writing program designed to work for anyone who can compose a simple sentence get a fresh perspective on a familiar story— their own. Psychotherapist and freelance journalist Kim Schneiderman utilizes research-inspired methods to help people who are stuck — in a dead-end job, relationship, or stage of life — imagine themselves as the star of their own stories with the power to reframe and reclaim their personal narratives.
Drawing on the elements of a story that many of us learned in grade school, she helps readers assign titles to different chapters of their lives, observe recurring themes, identify supporting characters, and explore how the inevitable tensions of life create opportunities for personal transformation.
Schneiderman encourages readers not to be concerned about the quality of their writing. "Your masterpiece of living does not have to be, and isn't meant to be, a masterpiece of writing," she writes. "In this case, writing is meant to serve as a tool for self-discovery, not self-torture or eventual publication. All you need is a pen (or a keyboard) and a sense of adventure. So put on your story glasses, shift your perspective, and enjoy the journey!"
Kim Schneiderman is the author of "STEP OUT OF YOUR STORY: Writing Exercises to Reframe and Transform Your Life."
Click on this player to hear the interview..
Visit Kim Schneiderman's website

Green Thanksgiving
A Soulful Celebration of Body, Mind and Spirit
Making the most of the original spirit and intention of the season's holiday of gratitude feeds mind, body and spirit. Consider these happy and healthy choices.
Turkey: Free-range and organic gobblers are less likely to carry diseases and contain synthetic additives. Heritage turkeys are raised outdoors, freely roam pastures, are genetically diverse and eat the varied diet that nature intended (SustainableTable.org).
Spare a bird: Turkey alternatives include fun, seasonal staples such as vegetable lasagna, butternut ravioli and acorn squash filled with onions, beans and dried fruits.
Beverages: Serving locally made apple cider, beer or wine supports local farmers and businesses, plus avoids the carbon footprint that distant choices incur in transport.
Festive preparations: Refrain from using Styrofoam, as it isn't recyclable and can emit chemicals when meeting up with hot turkey; use washable cloth napkins instead of paper brands that go to the incinerator or landfill; and ask guests to bring a container to take leftovers home to avoid food waste.
Get kids involved: Tinyurl.com/GreenThanksgivingTips suggests giving children construction paper that can be made into decorations and recycled later. Baker's clay, a mixture of flour, salt and water, can also be molded into creative pieces.
Revive the traditional atmosphere: The first Thanksgiving was a communal affair, so invite neighbors to join family members. Besides enhancing friendships, their proximity reduces auto emissions by keeping them off the road or encouraging shorter trips.
Honor peace and brotherhood across all races and ethnicities by sharing with guests the essence of the first successful summer harvest by pilgrims in 1621. According to Listening to America, by Stuart Berg Flexner, members of the Native American Wampanoags were also invited to the celebration because the tribe had taught them to plant native Indian corn, a key to recovery after their first difficult winter. Perhaps read a passage from the Iroquois Thanksgiving Prayer, encouraging us to "return to our mother, the Earth, which sustains us." Visit Tinyurl.com/IroquoisThanksgiving.